Before you begin the installation, please verify the following:
- You have administrative rights on the computer
- At least 10GB of free hard drive space
- You have received the installation file and product keys from us
- An open connection to the Internet
The software installation file and product keys are sent to the email address provided when you signed up. Download the installation file to your computer by clicking the download link. If the browser asks what you would like to do with the file, select 'Save'.
Once fully downloaded, run the installation file to initiate the installation.
During the installation, you will be prompted to input the provided product key, which was sent to you by email. You can copy and paste it into the first text box.

Proceed with the installation steps by clicking OK / Next / Install.
Note, if a driver installation window pops up, make sure to check the "Always trust software from MCE SYS LTD" box and select "Install".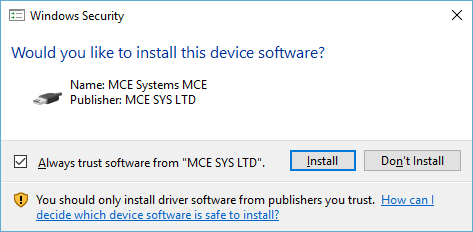 When the installation wizard finishes, you will have a new Mobix icon on your desktop.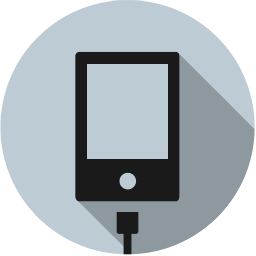 Good job – You have successfully installed Mobix!
It's likely that you now need to activate your license.
Don't have your Product Key?
Send us an email at support@mobix.group and we will send you a new one.