On your first Mobix run, you will be asked to activate the product.
Follow the in app instructions by selecting "Activate" and following the steps. When the trial or subscription license has expired, the system will ask you to re-activate.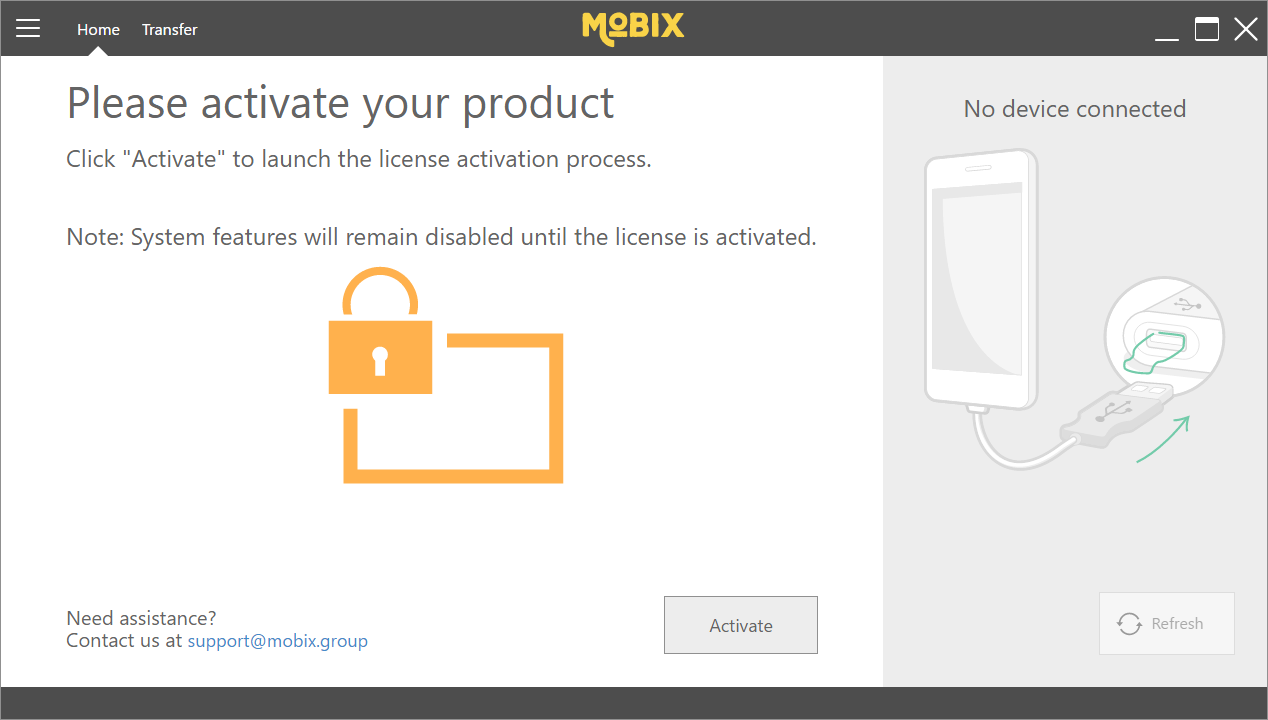 Note: Mobix uses a separate Product Key and license for each PC installation.
Need our help?
Send us an email at support@mobix.group