Mobix sometimes requires you to authorize its iOS application installation. It is an "Agent" application which helps Mobix to complete the requested operations.
It is mandatory to install it in order to transfer synced (Online) contacts and to perform Diagnostics.
To successfully install and run the Agent application, ensure the device has internet connectivity. When prompted, navigate on the device to
Settings->General->Profiles / Device Management.
Locate and select "MCE SYS LTD":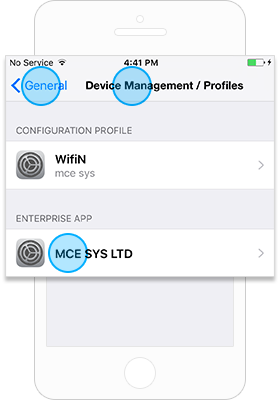 Select "Trust MCE SYS LTD":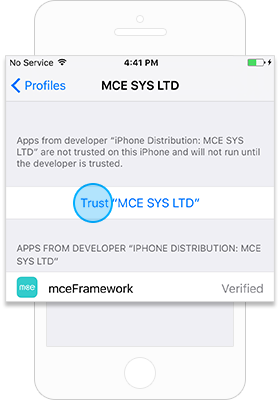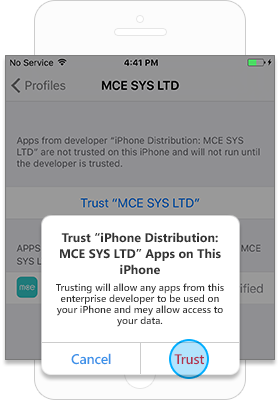 Exit the settings menu, locate and launch the "mceFramework" application.

System will resume operation automatically.
*Note, you may need to remove pre-existing Profiles for the Agent application to appear. See more details on removing profiles manually at: https://support.apple.com/en-us/guide/iphone/iph6c493b19/ios.