You can either start by connecting and recognizing a device in the Home screen and selecting Transfer; or, you can navigate to the Transfer Tab where you can connect and recognize the 2 devices.
When both devices are recognized, you can switch the Source and Target devices, or review the content types to be transferred, amend the selection or choose Full Migration, (Remember, what you select to transfer, effects the transfer time). You may select to overwrite the content on the Target device by selecting the "Replace Content" check box. When you are ready to go, select "Transfer". If you selected overwrite, the system will ask you to confirm.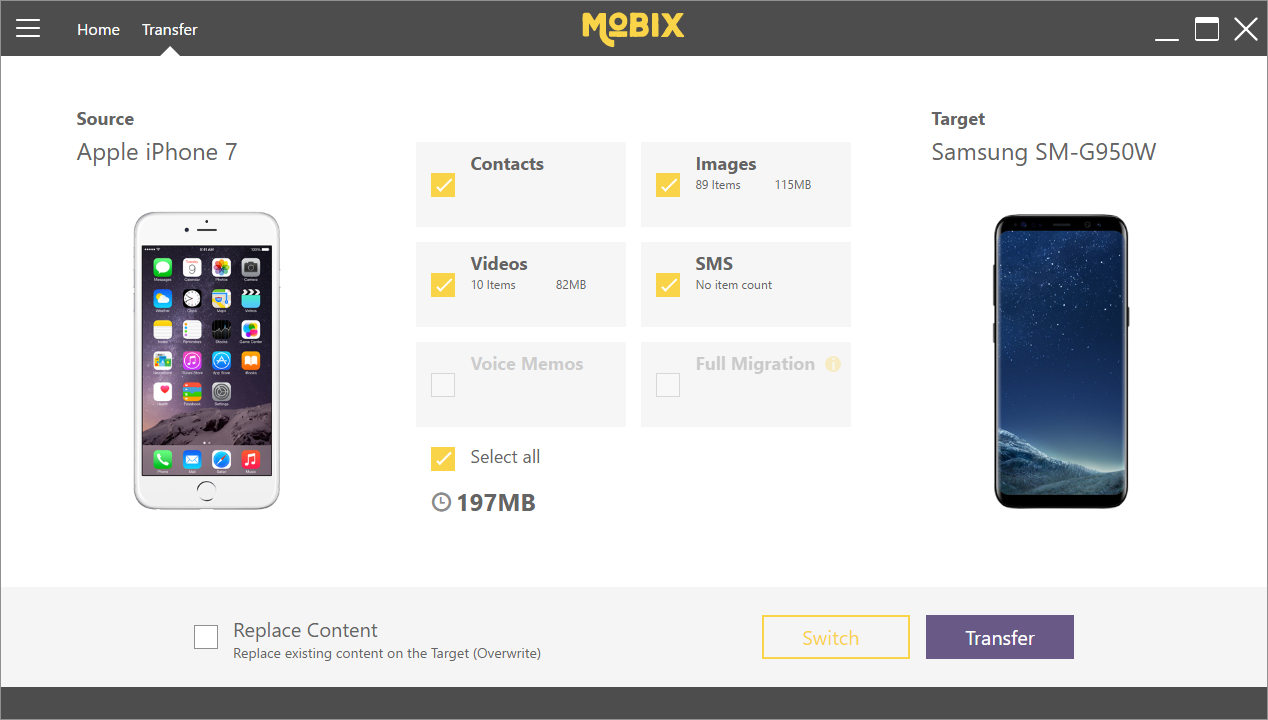 Note that as part of the transfer process, (usually at the beginning), Mobix might ask for some on device modifications, for example SMS app approval when transferring SMS in Android devices.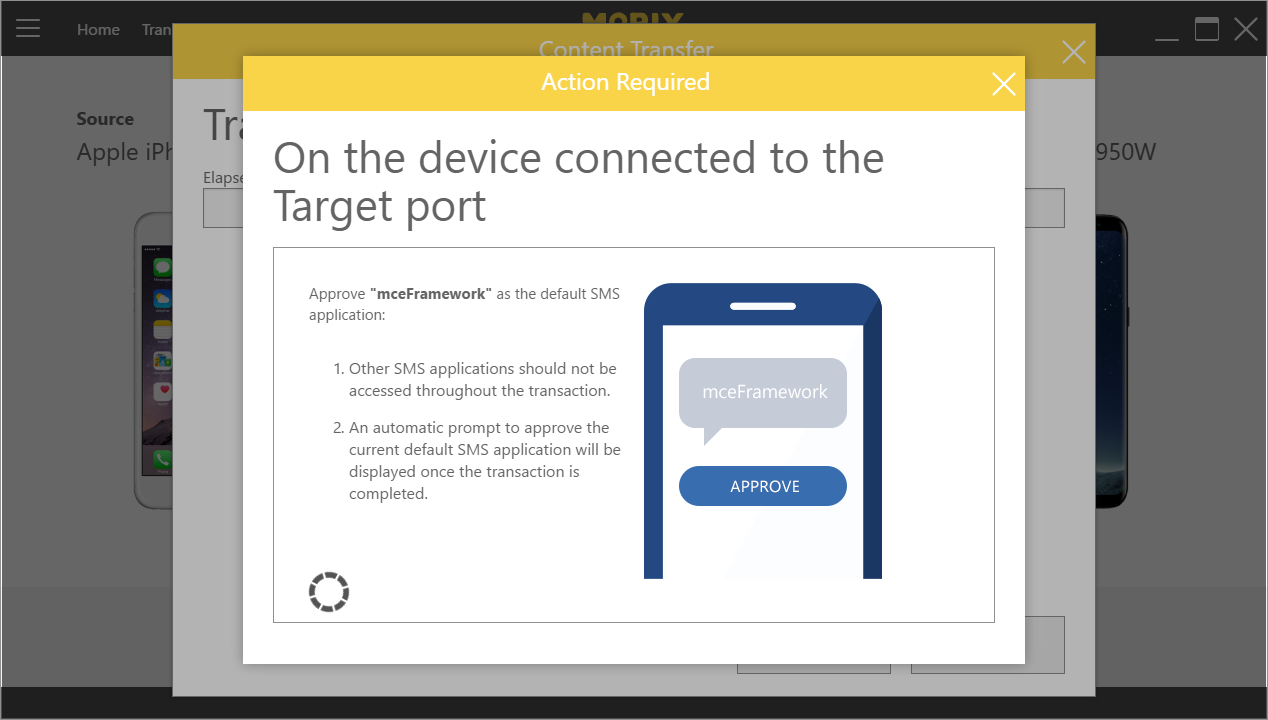 During the Transfer, a progress screen will keep you updated on what's going on.
Once completed, the transaction report will appear with the summary and notes to discuss with the customer.